"The larger the island of knowledge, the longer the shoreline of wonder." - Ralph W. Sockman
It is hard to believe that my second semester of sophomore year and the Arab World class is coming to a close. The expectation that I had for this course was that I would gain knowledge on the history and culture of the Arab World and Islam. I can honestly say that this course exceeded that expectation. I obtained a vast amount of information on the Arab World and its culture through the numerous resources provided by Dr. Esa.
My favorite part about the Arab World class occurred at the beginning of the course when we learned about Islam and Islamic culture. This was a subject that I did not know much about, and as an Arabic major, I knew how important it was for me to have a better understanding of this topic. I thought that Dr. Ira Zepp's book,
The Muslim Primer
, was incredibly effective in giving a widespread background of Islam from a number of different perspectives. I also really enjoyed reading
The Yacoubian Building
in class. It was a fascinating novel with a diverse cast of characters with a variety of backgrounds. I look forward to reading it in Arabic some day.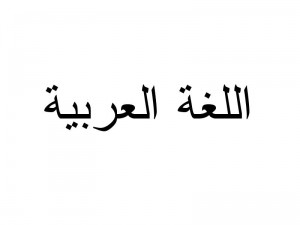 Personally, I wish we would have covered Islam and Islamic culture for a little bit longer. I wish that a class on Islam was offered by either Dr. Esa or the Religious Studies Department so that I could take it. I also really enjoyed reading poems,
The Doum Tree of Wad Hamid
, and
The Yacoubian Building
a lot. They gave a different, first-hand background of the culture that I would not have been able to receive from a textbook. They were also just entertaining pieces to read. I wish we would have covered politics a little less, just because I took Politics of the Middle East with Dr. Boukhars last semester. I still learned new things, but a lot of the things I heard were pretty repetitive. All in all, I loved the Arab World class. I wish another Arab World Part II was offered next year so that I could take it again and continue to learn more about the captivating culture that surrounds the Arab World.
Images:
http://4.bp.blogspot.com/-ZwyOpRo2sVw/Uy7C6XJdhpI/AAAAAAAABWs/-vhH-OMztM8/s1600/arab_world_new_by_al_zoro-d4n4nrk.png.
http://www.strategiclanguages.org/islc/wp-content/uploads/0332-300x225.jpg